---
COVID-19 News and Updates  

  
Juvenile Traffic Court – CARTEENS Update –  The CARTEENS program will be providing a ZOOM session on June 6th, for youth who need to complete the class.  You must register for this course by 1:00 PM on June 5th, 2020.  Please read and follow the instructions below to complete registration.
From the Delaware County OSU Extension Office – CARTEENS Program
Due to the continued restrictions with the Covid-19 Pandemic, the June CARTEENs program is a web meeting. To register for the program and receive the Zoom meeting details, register by 1:00 PM, Friday, June 5th – CARTEENS REGISTRATION. You will need to join on a computer, smart phone, or tablet that has both a microphone and video. The parent/guardian and the teen will need to attend the meeting through Zoom on Saturday, June 6th. Please be online by 8:50 AM and we will start the program at 9:00 AM.
For questions regarding this program, contact Laryssa Hook at hook.26@osu.edu
---
Effective March 20, 2020, consistent with the State of Emergency declared by the Delaware County Commissioners and CDC and ODH guidance, the Hayes Building, including the Delaware County Probate/Juvenile Court will be closed to the public in response to the COVID-19 outbreak.  A drop box is located in the foyer of the Hayes Building to accept filings.  If you are juvenile with a suspended driver's license – all licenses will be mailed back.  If you receive your license back before your suspension has concluded this does not change the length of the suspension, the suspension will remain in place until the date ordered.
Information for Attorneys and Case Participants
Beginning Monday, March 16, 2020 the Probate/ Juvenile Court will be conducting as many hearing as we possibly can by telephone. The Court expects to conduct all pre-trials, arraignments, shelter care hearings, detention hearings, status conferences, reviews and dispositional hearings by telephone.  The court will initiate the conference call to participants.  If you believe you have a hearing and have questions about this procedure or if you do not know if the court has the phone number you would like to use, please contact the clerk at (740) 833-2600 to provide us with the phone number or to confirm the number we have.
We ask that you be available at that number at the time the hearing is to begin with the necessary materials to conduct the hearing.  We expect these hearings to just as substantive as if they were in person.  If there are documents that you would want to provide to the court, please e-file them in advance of the hearing.  If you are a party to a case and have questions about providing documents, again, please contact the clerk at the number above.
If you are an attorney and your client will not be in the same location, please provide a working telephone number for your client as well.  The court expects counsel to make sure his or her client is available telephonically as well.
If you have questions or need to give contact information, you can also email the following people.
Renee Lovelien rlovelien@co.delaware.oh.us
Rachael Dennison rdennison@co.delaware.oh.us
Samantha Swope sswope@co.delaware.oh.us
It is our goal to have as few people in the courthouse as possible. Please bear with us as we work through the logistics of these changes that have been made necessary by the COVID-19 pandemic.  Thank you for your patience, professionalism and efforts in protecting our community.
---
Judge – Court of Common Pleas – Probate/Juvenile Division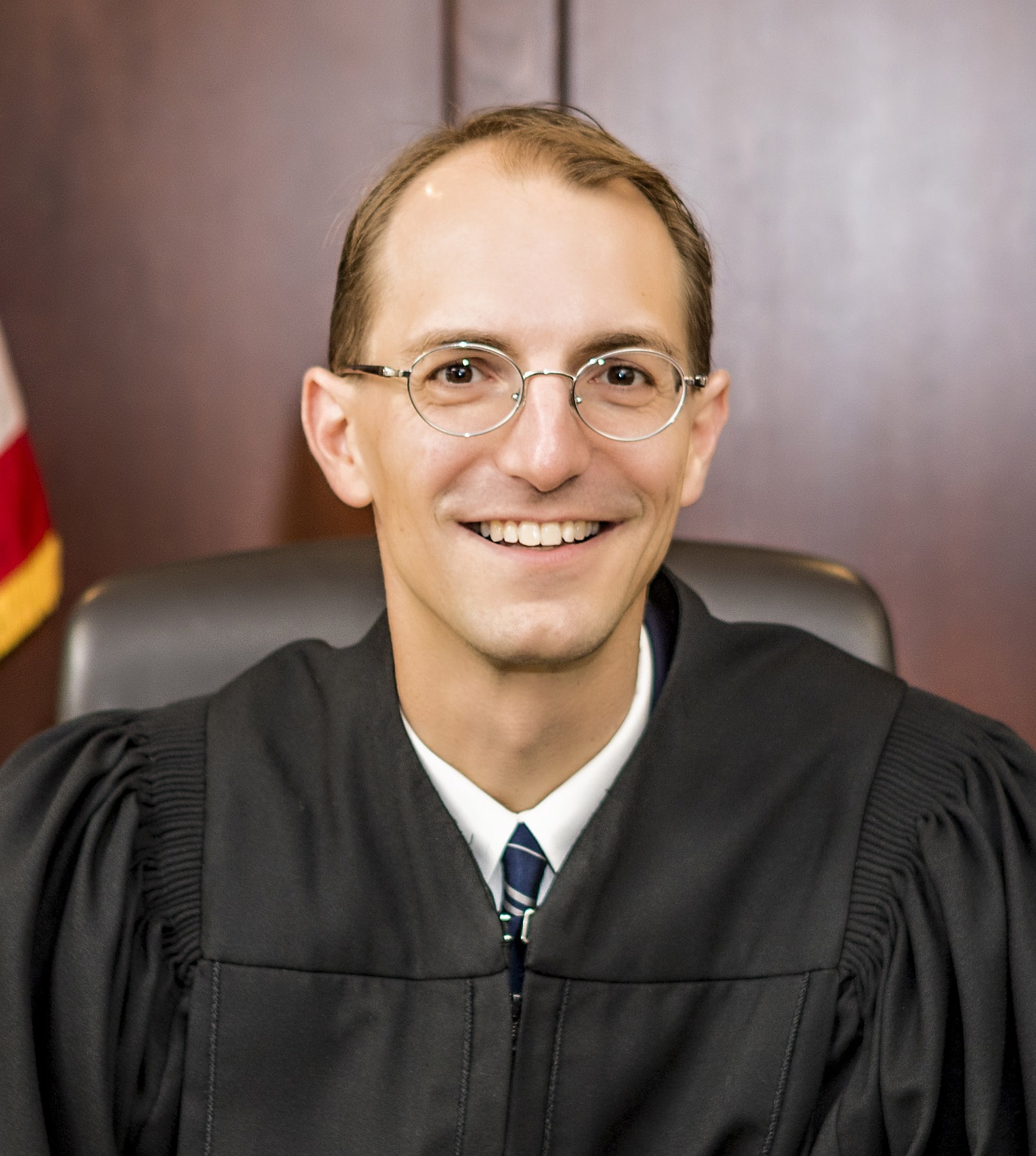 David A. Hejmanowski
David A. Hejmanowski has served as the Judge of the Probate/Juvenile Division of the Delaware County Court of Common Pleas since February of 2015 and was previously a Magistrate at that Court from January of 2003 to February of 2015 and Juvenile Court Administrator from 2008-15.  Prior to this, he served as an assistant prosecuting attorney for Delaware County.
From 1999 to 2003 he served as an Assistant Prosecuting Attorney in Delaware County, handling more than 400 felony cases. In January of 2003 he began his work as a Magistrate for the Delaware County Probate/Juvenile Court. In September of 2008 he took on the additional responsibilities of serving as Juvenile Court Administrator. He was elected to a six-year term as Judge of the Delaware County Probate/Juvenile Court in November of 2014.