---
COVID-19 News and Updates  

  
Consistent with the State of Emergency declared by the Delaware County Commissioners and CDC and ODH guidance, the Delaware County Probate/Juvenile Court has modified a number of its operating procedures to keep court staff and the public safe.  For more information, please click here.
---
Juvenile Traffic Court – CARTEENS Update –  The CARTEENS program will be providing  a 9:00 AM Saturday ZOOM session on May 8, 2021.  You must register for this course by 12:00 PM  the day before the Zoom session.  Please read and follow the instructions below to complete registration. 
From the Delaware County OSU Extension Office – CARTEENS Program
Due to the continued restrictions with the Covid-19 Pandemic, the  CARTEENs program is a web meeting. To register for the program and receive the Zoom meeting details, register by 12:00 PM the day before the class [click here – CARTEENS REGISTRATION.] You will need to join on a computer, smart phone, or tablet that has both a microphone and video. The parent/guardian and the teen will need to attend the Saturday morning meeting through Zoom on May 8th Please be online by 8:50 AM and we will start the program at 9:00 AM.
For questions regarding this program, contact Laryssa Hook at hook.26@osu.edu
---
The 2019 Annual Report is now available here.
---
Judge – Court of Common Pleas – Probate/Juvenile Division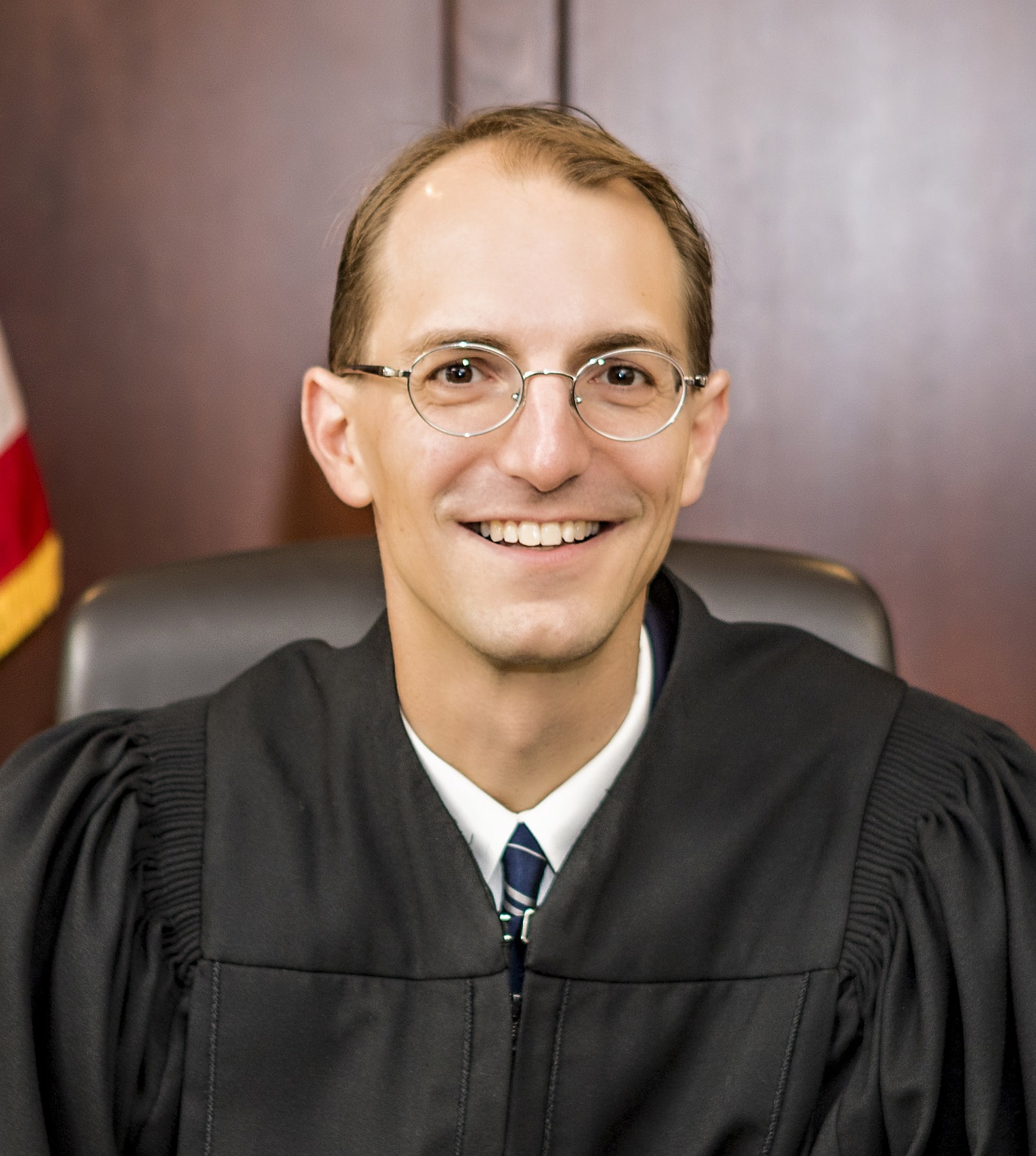 David A. Hejmanowski
David A. Hejmanowski has served as the Judge of the Probate/Juvenile Division of the Delaware County Court of Common Pleas since February of 2015 and was previously a Magistrate at that Court from January of 2003 to February of 2015 and Juvenile Court Administrator from 2008-15.  Prior to this, he served as an assistant prosecuting attorney for Delaware County.
From 1999 to 2003 he served as an Assistant Prosecuting Attorney in Delaware County, handling more than 400 felony cases. In January of 2003 he began his work as a Magistrate for the Delaware County Probate/Juvenile Court. In September of 2008 he took on the additional responsibilities of serving as Juvenile Court Administrator. He was elected to a six-year term as Judge of the Delaware County Probate/Juvenile Court in November of 2014.