The CASA Program of Delaware and Union Counties needs you to be a child's advocate.
Each year in Delaware and Union Counties, hundreds of children are victims of violence, sexual abuse and neglect. These children are removed from their homes and typically are placed in temporary foster homes.
They are surrounded by strangers. They are wondering what they have done wrong that has caused them to be taken away from their family, friends and their home.
OUR MISSION: Court Appointed Special Advocates (CASA) Program of Delaware and Union Counties recruits, screens, trains and supports community volunteers to advocate in court for child victims of abuse and neglect.
OUR VISION: Every child deserves a powerful and consistent voice in court, and a safe and permanent home.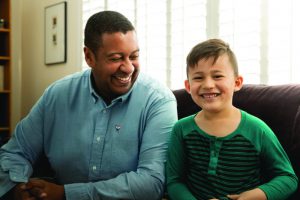 CASA Program: Frequently Asked Questions